Datum
27.12.2023 – 02.01.2024
Uhrzeit
06:30 – 20:00
Ort
Merzouga Morocco
Desert
Merzouga
Marokko
Leitung
Termin übernehmen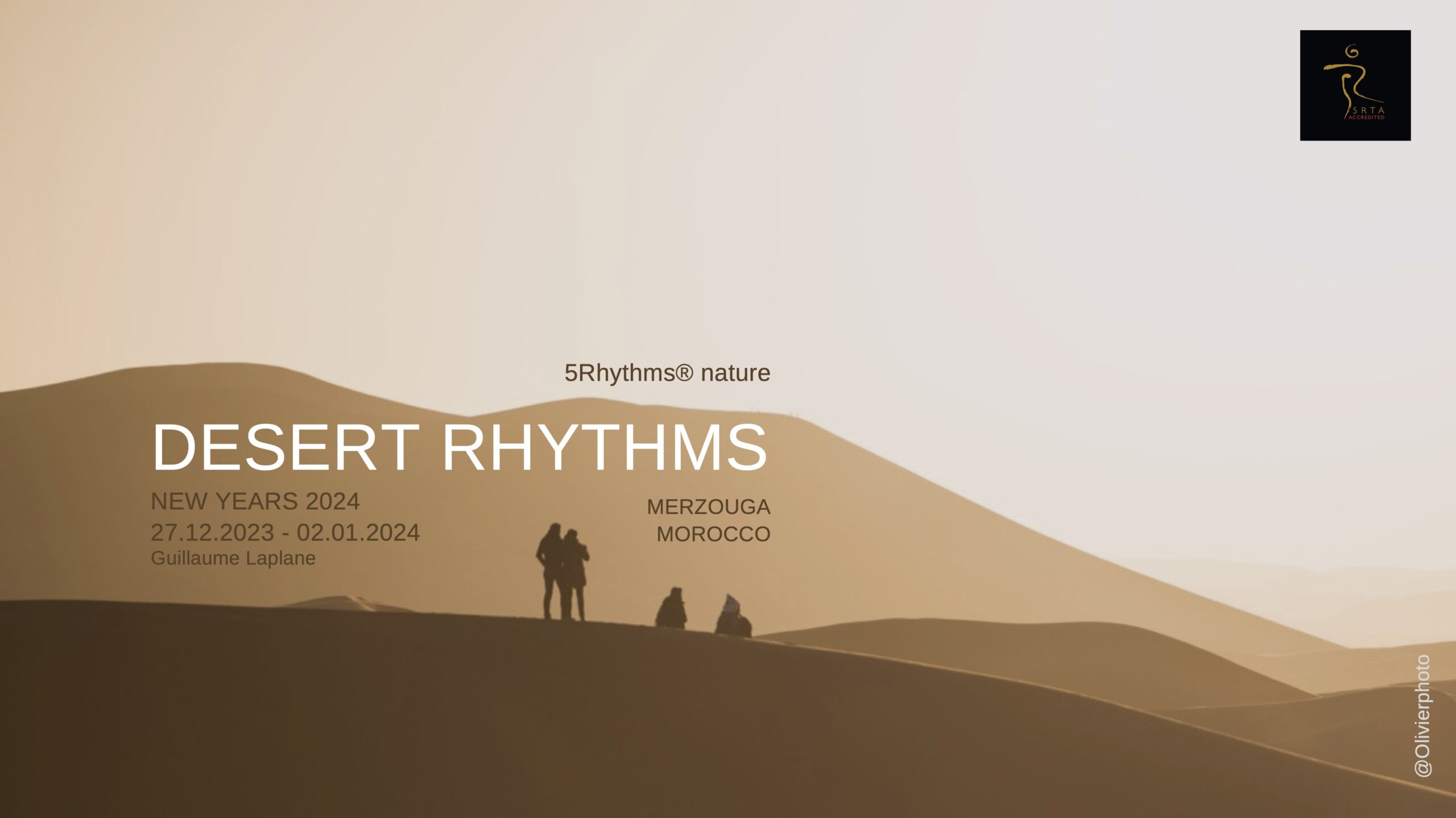 We are back to the Desert to celebrate the transition into 2024.
Nested in the heart of the Dunes of Merzouga Moroccan desert we will dance and explore with the 5Rhythms map and emphasize the power of integration and transformation this practice opens in all aspects of ourselves. Physically, emotionally, mentally and spiritually.
A unique opportunity to connect with the Berber culture and the majestuous landscapes of the Desert.
My approach of movement and somatics is deeply related to the poetics of places and the raw and sensitive relationship we can develop with natural environments.This land is a blast in terms of tenderness and vastness in the experience of being a human piece of nature embracing movement as a gateway to intimacy with oneself and the present moment.
What to expect:
* A unique collective experience
* 2 sessions per days plus extra joyful moments
* Wild dances, silent walks, live music
* Gentle morning yoga
* moments of deep empathy, contact and care through communication, contact dance and massage
* plenty of space to be alone and pause
* Delicious traditional food
* time to reflect and create beauty
* co-creation of our ritual stepping into 2024
This is a retreat I have been facilitating for over 15 years sharing this place with the same people in the continuity of a friendly and joyful relationship.
Many lives have been moved during these experiences and I can't wait to share this adventure in movement with you
More details here https://linktr.ee/guillaumelaplane