Date
28.08.2022
Time
10:30 – 13:00
Place
Salle des Bosquets, Vevey
Rue des Bosquets 33
1800 Vevey
Switzerland
Teacher
Termin übernehmen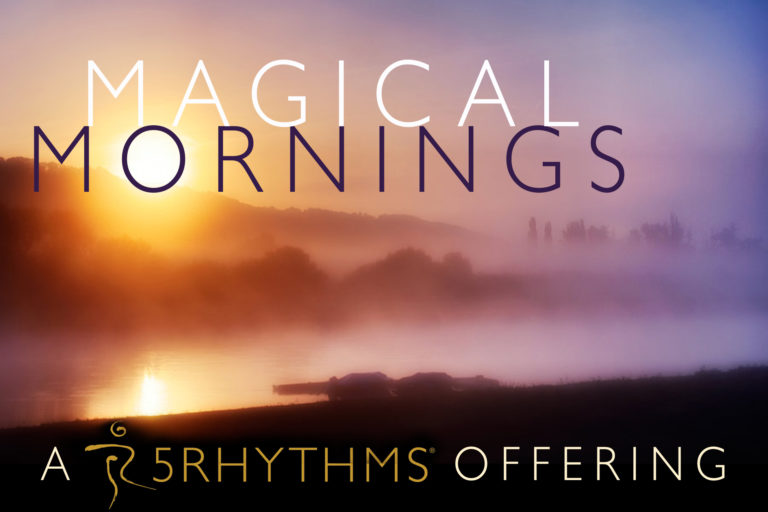 Anchored in the principles of Sweat Your Prayers, Magical Mornings is holding space for a movement meditation which is letting the participant explore the different energies of the 5 rhythms, with only a minimum amount of guidance.
Verwurzelt in den Prinzipien des "Sweat Your Prayers" tanzen wir die 5Rhythmen mit minimaler Anleitung von Aussen. Diese Klasse ist besonders für fortgeschrittene Praktizierende der 5Rhythmen geeignet, die ihrer 5Rhythmen-Meditaion freien Erkundungsraum geben möchten.
Ancrées dans les principes de la sueur de vos prières, les matinées magiques consistent en un espace de méditation en mouvement qui permet au participant d'explorer les différentes énergies des 5Rythmes, avec un minimum d'orientation.